An Unaltered Wait
An Unaltered Wait
"Faced with the invasion of the spectacle, we can still contemplate the rebellious potentialities that the imaginary might resuscitate in our innermost depths."
Julia Kristeva, The Intimate Revolt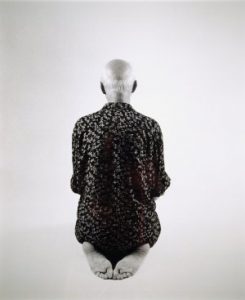 There are longed-for waits. There are waits that produce desire and others that put an end to them. There are long waits and short waits, and sometimes both at the same time, and waits that take place within others. If were to conceive life cycles as waits, then their goal would be their denouement, their conclusion.
And just as there are longed-for waits, there are also longed-for conclusions and others that produce desire. And while we wait, we could alter the waits and their conclusions. Or not alter them, as the case may be. This capacity for modification, proper to humans, can act – consciously and unconsciously – in manifold spheres: public and private, personal and collective, intimate and shared. Or it can even cut across all of them.
The control mechanisms of the system we inhabit force us to build places of resistance where we can find openings from which we can speak with power, negotiate with it and share it . Safe spaces where processes of identification and resignification, which are vulnerable on the outside, are shaped and embodied; where we find or invent references; where we enounce ourselves by making the collective personal. A contingent place in which we can enact other performativities.
The exhibition halls of the present-day  Centro TEA Las Catalinas in La Laguna once belonged to the former novitiate of the convent of Santa Catalina de Siena, which is still home today to the cloistered nuns of the Dominican Order. The novitiate is the period of preparation prior to taking monastic vows. A place of retreat, of proximity to heaven on earth. It is, in consequence, a waiting space that escapes one control mechanism in order to enter another.
This exhibition, conceived as a (non-linear) relational narrative in five chapters (I: Genesis; II: The Wait; III: Identify, Perform ; IV: A Personal Revolt; and V: Alteration), comprises works coming from some of the individual  collections that make up  the TEA Tenerife Espacio de las Artes Collection: there are the TEA collection , the Los Bragales collection, the Ordóñez-Falcón Photography collection and the Asociación Canaria de Amigos del Arte Contemporáneo collection. The artworks are generally in storage  waiting to be exhibited, and, taken together, they communicate the different intentions that led to their entry into each one of the collections.
An Unaltered Wait is a transversal search within the Collection that, taking its cue from "the wait", wishes to locate voices that are enounced from places of resistance and chorally construct a narration in which transformation, dissident identities and other imaginaries are possible.
Alejandro Castañeda, curator